TONGHUI RIVER URBAN LABORATORY //
PEOPLES-AMBITIOUS HAPPY LAND
GROUND-UP URBANISM

What if urban design straddles both local and regional ambitions, yet remains meaningful 
and relevant to the communities it serves? The Tonghui riverfront in central Beijing is a 
difficult, forgotten post-industrial railway landscape, only because its latent potential has 
not been realized. These places can be the foundations for insurgent public spaces; selfmade 
urban spaces that range from reclaimed and re-appropriated sites, to temporary 
events and informal gathering places.
We approach the question of city-healing not through a singular top-down strategy, but instead through the analysis of site-specific, unique situations. This produces urban experiments which address both the problems and opportunities of found urban sites. We see programme not as a singular, unyielding thing, but as a limitless list of possibilities generating a continuous urban laboratory in which both public and private are engaged in the process of urban development, represented through narratives that capture the intricacies of human in-habitation.
We are excited by the contributions of the community.
We are interested in the in-between.
We are intrigued by insurgent spaces.
This is the kind of city we would like to realize.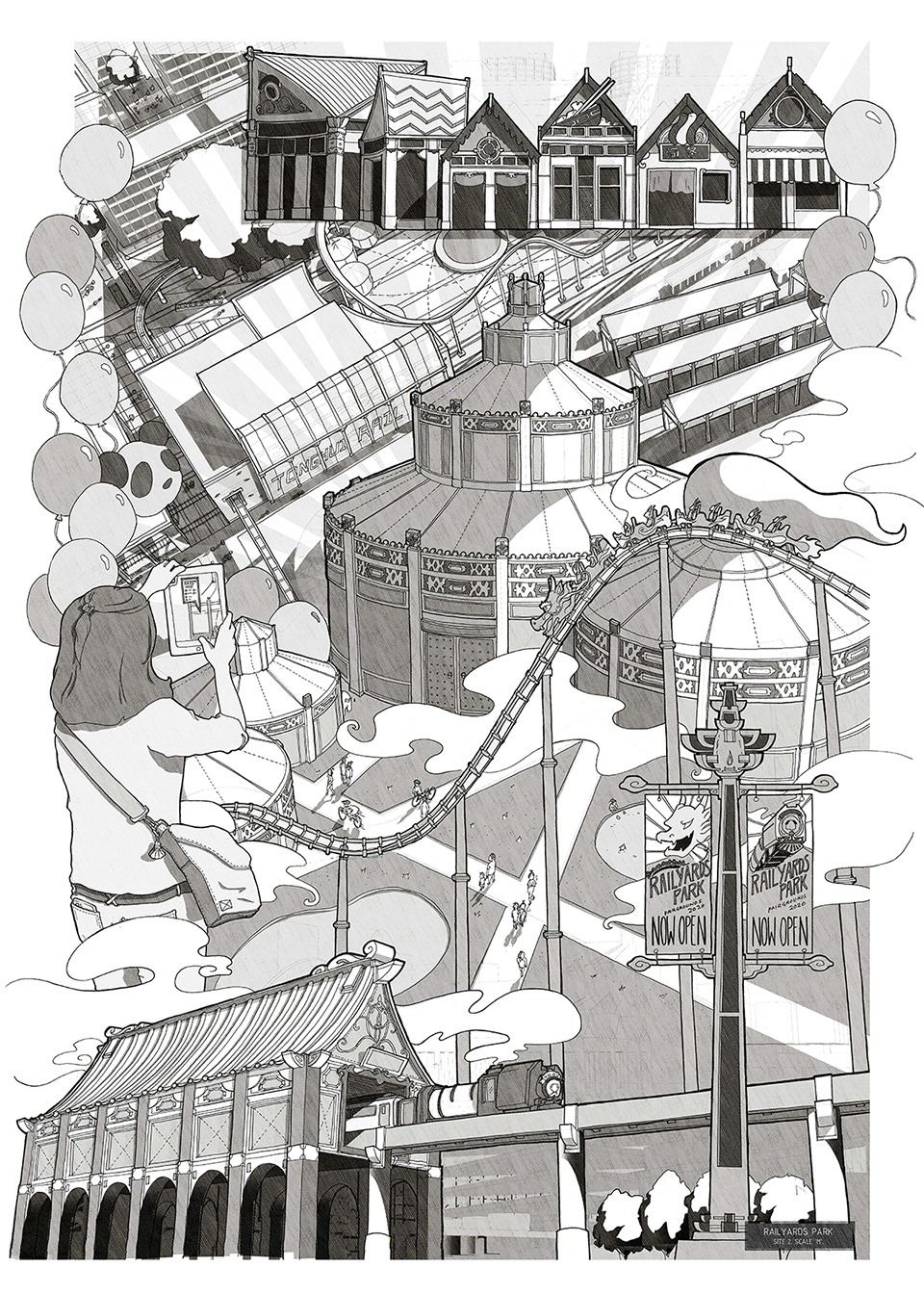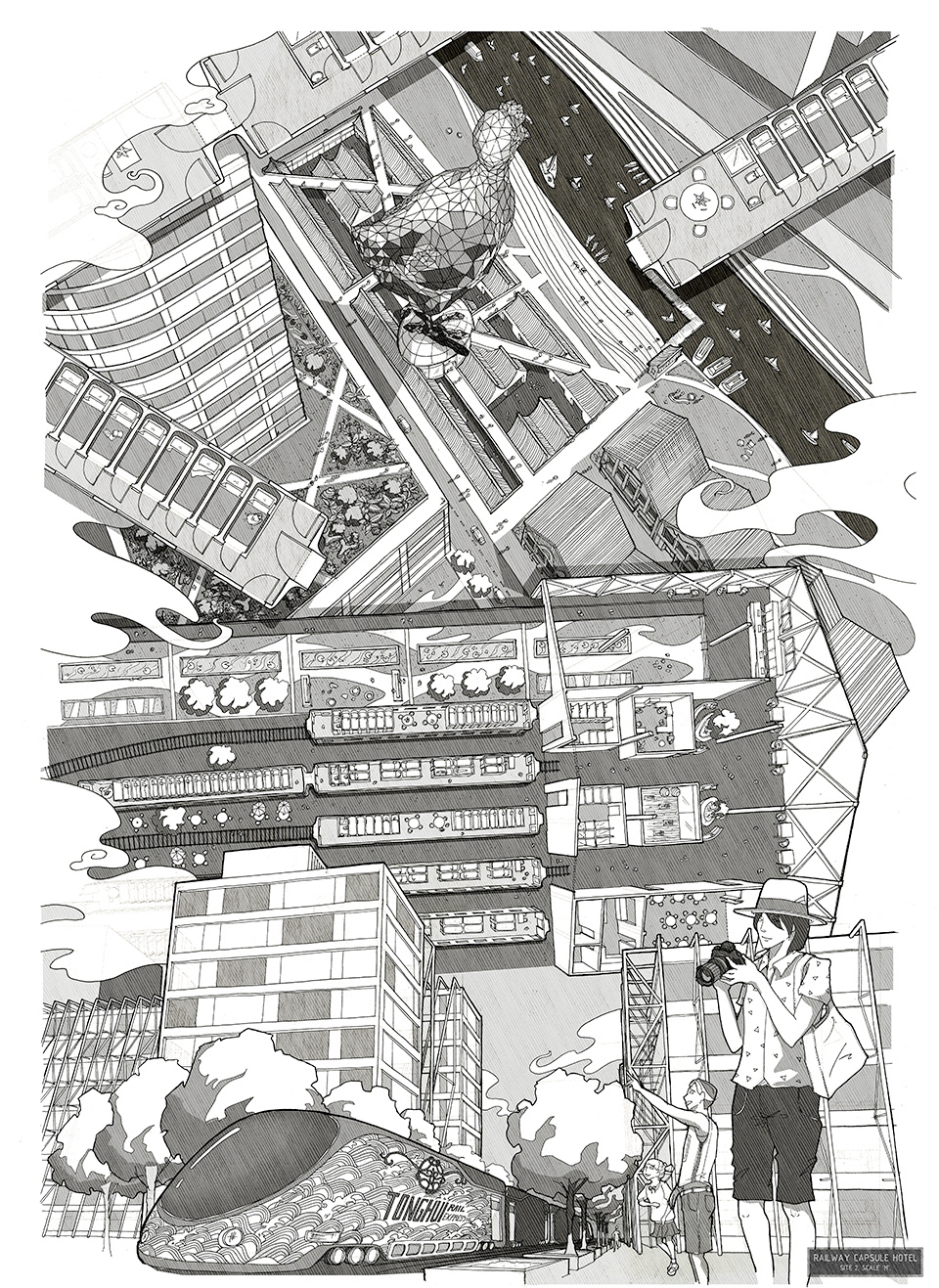 "
...insurgent public spaces challenge the conventional, codified notion of public and the making of space
." (Hou, Jeffrey. Insurgent Public Space: Guerrilla Urbanism and the Remaking of Contemporary Cities. "Chapter 1, (Not) your everyday public space". Routledge, 2010)
Forgotten spaces are forgotten only because their potential has not been realized. These spaces can be the foundations for insurgent public spaces, self-made urban spaces that range from reclaimed and reappropriated sites, temporary events, and informal gathering places.
Our strategy stems from identifying and appropriating such spaces as starting points for a larger system of urban growth. This begins with an analysis of top-down planning, via the question of how today's urban planners approach the redevelopment of the site. We propose a parallel set of strategies that work in conjunction; a participatory tactical urbanism that would enable us to approach insurgent spaces effectively.
The ingredients to a ground-up urbanism is broken into two streams: Criticism and Context. Criticism comes into contact with the local and more intimate site conditions, while Context is rooted in cultural norms and historical foundations.
The result of this parallel process is something we imagine will result in a 'new urbanscape'. This in turn segues into two distinct streams. In one stream, the development stabilizes, potentially becoming institutionalized and naturalized by the government; something 'offi cial'. In the other stream, the project becomes abandoned, forgotten and obsolete; something 'unofficial'. Together they create a balanced urbanism, both existing within the city as counterpoints to each other. As the 'unoffi cial' site approaches obsolescence, it gets re-identified as insurgent territory, which is then fed back into our parallel urban strategy. 
We see programme not as a singular, unyielding thing, but as a limitless list of possibilities. The program assets are distilled into a set of four overarching hierarchies:
Infrastructural, Developer Ambitions, Cultural Hotspots and Community Initiatives.
The Urban Planning Table illustrates our planning approach, a collection of infinite configurations and possibilities within the site through the appropriation of our programme matrix. The strings connect narratives together between assets to further illustrate the ideas behind the programming process.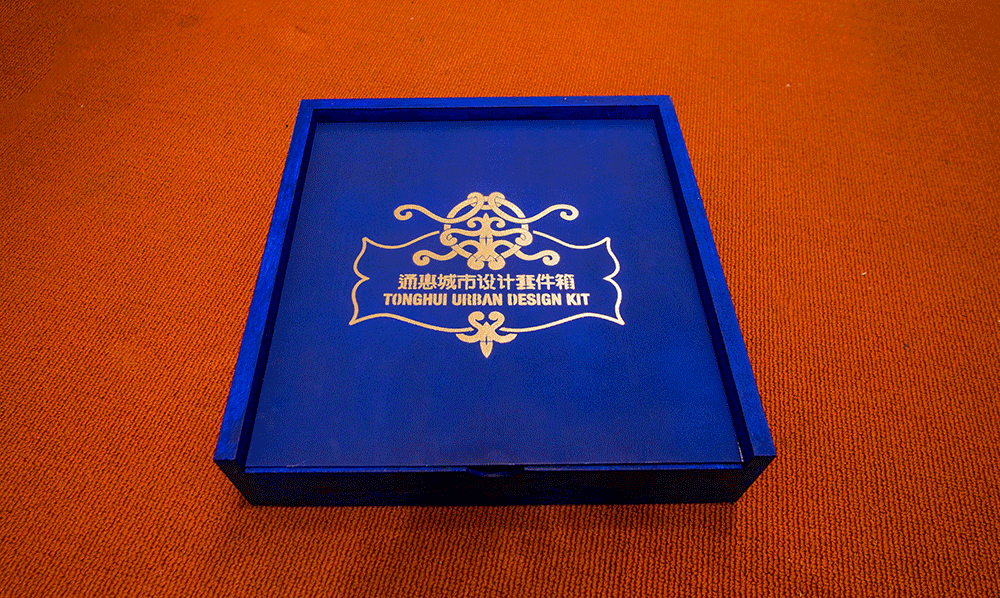 Three sliver models highlight three clearly coherent design languages across the site, yet three clearly distinct approaches to urban design. The first site emphasizes the underpass, the second site reappropriates an existing circular infrastructure, and the final third site introduces new infrastructure and resulting development.